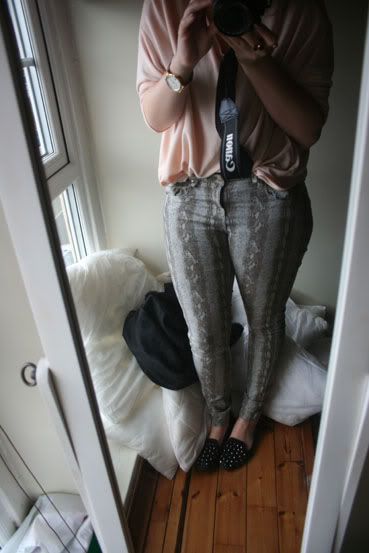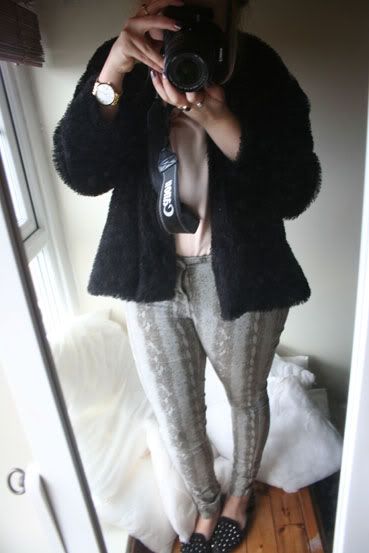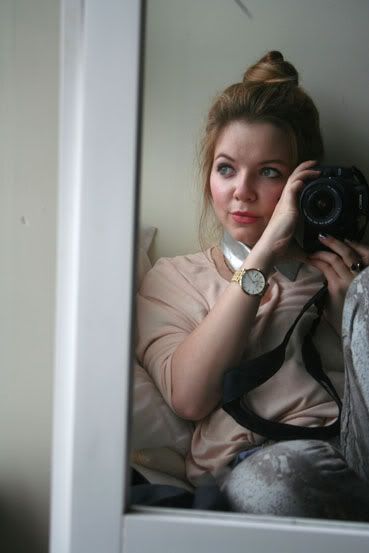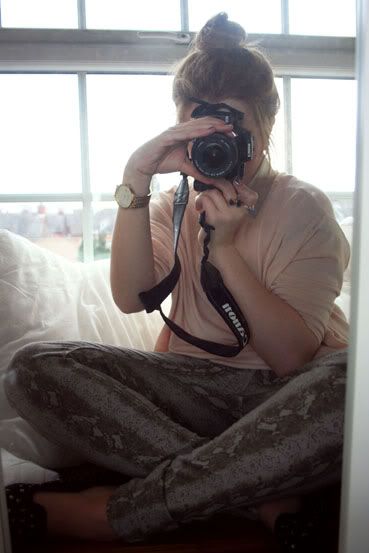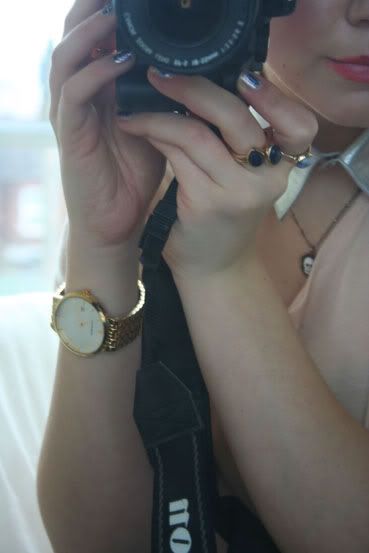 Skinny Jeans - Topshop

Top - Topshop

Black furry jacket - Topshop
Studded ballet flats - Topshop
Silver collar - ASOS
Watch - Sekonda
With a big gulp of courage, I decided to reawaken my blog and get back to what I love the most - writing!
I spent most of my day arranging flowers in my room, making countless trips to the post office and trying to find the perfect lighting to take some photos with. I must admit, it gets incredibly boring taking photos of yourself all day.
I spent a lot of time sitting in the upstairs 'book nook' gazing down at the street and the distant Manchester buildings, reflecting on 2012 and what a good year it's been so far.
I've managed to lose 11lbs on a calorie controlled diet, I bought my first car and I became fashion editor for my university's website. Long may this streak of good luck continue.
I finally plucked up the courage to purchase these skinny snakeskin jeans after they went down to half price in the Christmas sales. I took this as a sign that they had to be mine so ching ching and they were! I still get the odd funny look nearly every time I wear them but I just laugh it off. I paired them with this over sized shaggy coat from Topshop which instantly gives me that Mary Kate Olsen asthetic - baggy and dishevelled, yet glamorous. I also purchased this silver detachable collar in the ASOS sale. It's now my go-to accessory when I'm feeling a little kooky.
I hope you've all had a good start to the week!

Love, Fi.